Welcome to Digital Minds' Projector Repair Service!
At Digital Minds, we not only offer a wide array of top-quality projectors, accessories, and spare parts but also provide unrivaled projector repair services. With our expertise in the technology industry and a commitment to excellence, we have emerged as a leading name in the projection solutions market since 2015.
Our passion for innovation and visual experiences drives us to deliver top-class projector repair services for various brands and models. Whether it's routine maintenance, troubleshooting, or major repairs, our dedicated team of skilled technicians is well-equipped to diagnose and resolve any issues promptly.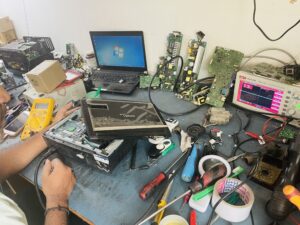 Quality Projector Selection
Complete Accessories Range

Customer Satisfaction Priority
Exceptional Support Available